Anatoly Yevgenyevich Karpov
Biography

| | |
| --- | --- |
| Birth name | : Anatoly Yevgenyevich Karpov |
| Nationality | : Soviet / Russia |
| Born at | : Zlatooust, the 23/05/1951 |
| Game titles | : International grandmaster (since 1970) |
| | World champion 1975 to 1985 (classic) / 1993 to 1999 (FIDE system) |
| | Best Elo 2780 ranking (July 1994) |
| | Best world ranking 1st |
Anatoly Yevgenyevich Karpov born May 23, 1951 is a Russian, and he learned to play chess at the age of 4 ,he became a Candidate Master by age 11.He is chess grandmaster and former World Champion. He was the official world champion from 1975 to 1985 when he was defeated by Garry Kasparov.
Karpov's first success was as late as his consecration was early.
For a long time Karpov was preserved from qualifying tournaments to the USSR championship, considered by many to be more difficult than the world championship. These difficult, relentless, merciless tournaments prematurely wore out more than one young Soviet hope. Karpov was subjected to a "test-tube" regime, made in the Soviet Union.
At the age of 16 Karpov became European Junior Champion in Groningen. The next 3 years did not allow Western observers to see Karpov's progress. Supervised by Botvinnik, the training of the young champion was intense, methodical, programmed.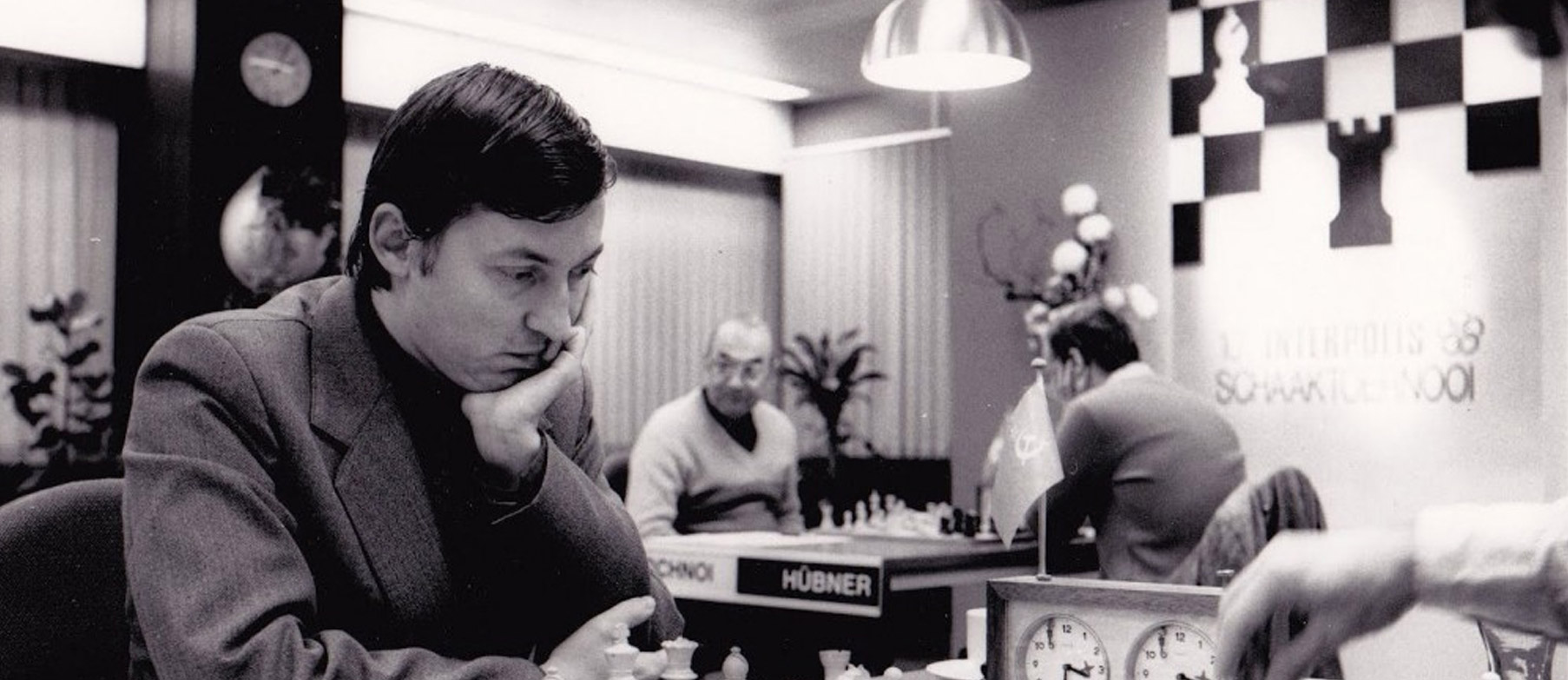 Anatoli Karpov in 1967.
Botvinnik announced the participation of his young foal at the next Junior World Championship in Stockholm. By winning it, Karpov obtained the title of international master at the same time. The following year he obtained the gallons of international grandmaster. Progress was rapid, faster than expected.
Anatoly Karpov moved and came to pursue his studies in economics at the University of Leningrad. Semyon Furman was in charge of his chess training. Patented theorist and grand master of the first class, Furman knew how to mature Karpov's style and give him greater solidity in the repertoire of overtures, mainly with black pieces.
The regularity of Karpov's results proved that he possesses, despite his physical appearance, high sporting qualities: resistance, combativeness, composure, and speed of decision ... Technically, his game had also improved. Karpov is the first world champion since 1948 to conquer his title without having been able to deliver a match against his predecessor.
Anatoli Karpov metting the president of the international chess fedeeration (FIDE) Max Euwe and his wife in 1976





Anatoli Karpov in 1977

His successes in international tournaments

In 1971, four years after the Trinec tournament 1966-1967, Anatoli Karpov won his first important international tournament in Moscow: the Alekhine memorial.
In 1972, he won the tournaments of Hastings (1971-1972) and San Antonio.
In 1973, he won the Madrid and the Leningrad interzonal tournament.
In 1975, Anatoli Karpov became world champion without having previously won the national championship.
In 1976, he was the first reigning world champion to compete in a USSR championship, since Botvinnik's participation in 1955. He won his first title in 1976, then again in 1983 and 1988.

Anatoli Karpov World Championship finals

In 1975 (forfeit victory)
In 1978 and 1981 (victories against Viktor Kortchnoï)
In 1984-1985 (match canceled, against Garry Kasparov)
In 1985 and 1986 (defeats against Kasparov)
In 1987 (draw against Kasparov)
In 1990 (defeat against Kasparov)
In 1993, 1996 and 1998 (victories)

In total, Karpov won

Seven times the Tilburg chess tournament.
Four times the Amsterdam tournament (IBM tournaments, OHRA, Max Euwe jubilee and Max Euwe memorial).
Three times the Bugojno tournament and the Biel chess festival.
Twice the tournaments of London (Phillips and Drew), Linares, Brussels (SWIFT tournament), Wijk aan Zee and Dos Hermanas.
Once the tournaments of Hastings, Reggio Emilia and Dortmund.
Titles and Achievements
- Sports Master of the USSR in 1966
- International Master in 1969 and Emeritus Master of Sport of the USSR in 1974
- Grand Master of the USSR and international Grand Master since 1970
- European Junior Champion 1967-1968
- Junior world champion 1969
- FIDE world champion in 1975, 1978, 1981, 1993, 1996 and 1998
- Champion of the USSR in 1976, 1983 and 1988 (tied with Kasparov)
- Winner (with the USSR) of the Olympiads in 1972, 1974, 1980, 1982, 1986 and 1988
- European team champion (with the USSR) in 1973, 1977, 1980 and 1983
- World team champion (with the USSR) in 1985 and 1989
- Holder of the Oscar for best player of the year nine times, in 1973, 1974, 1975, 1976, 1977, 1979, 1980, 1981 and 1984.
- Classic tournaments and matches.
Books by Anatoli Karpov
The chess manual
2004
by Anatoli Karpov

101 glorious victories
2008
by Anatoli Karpov and Jean-Paul Touzé

Chess
1993
by Anatoli Karpov